POEMS OF TANEDA SANTOKA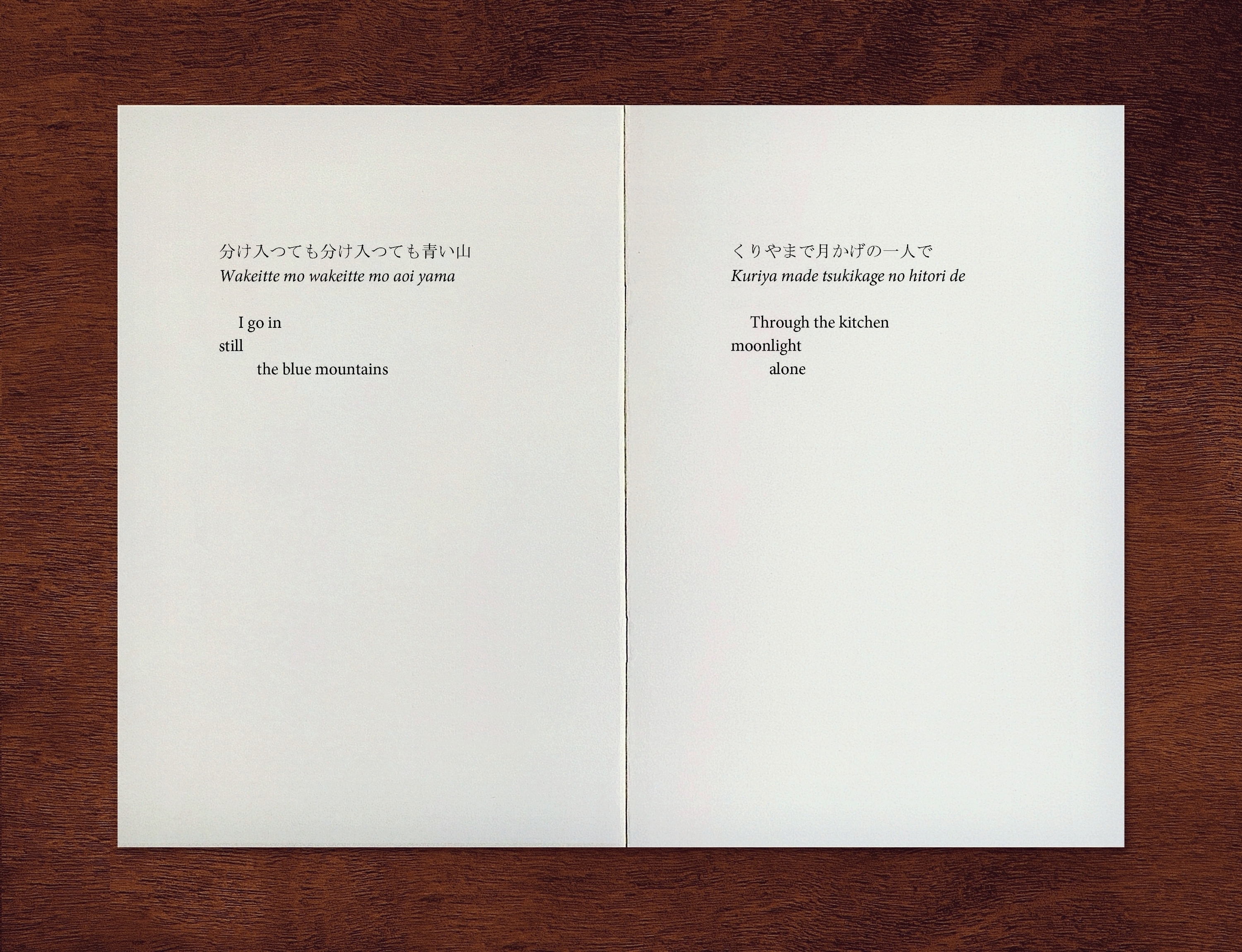 Haiku that seem like haiku aren't bad. But haiku that don't seem like haiku - that's what I want these days.

-Taneda Santoka, 12/08/1936
*
I go in
still
the blue mountains
*
Santoka's work can appear spare, anemic even. But each poem is firmly dug in - small offerings, dark generosities -
The house I was born in
nothing
fireflies
*
Poems of Taneda Santoka
is a short and varied collection of Santoka's haiku. Each translation is accompanied by the original Japanese text and English transliteration (romaji).
Author:
Taneda Santoka
Translator:
Anthony Opal
Booklet, 12 pp, 7 x 5.25 in
Language: Japanese / English
ISBN: 978-1-7375909-3-4
Published: April 28, 2022